AMES INDOOR CUP 2018: Badminton Tournament was organized by Association of Mechanical Engineering Students (AMES) from 21st to 29th July. This indoor cup was conducted in social hall which is the best venue in Kathmandu University for conducting indoor games. And the indoor cup was scheduled for 4:00 to 5:30 PM which is the best time for all the students as this time does not affect the daily classes and academic activities.
Prof. Dr. Hari Prasad Neupane, Head of Department initiated the indoor cup with his wonderful speech. Also, he initiated the badminton tournament by playing the opening badminton game with Mr. Gyatabya Singh, Badminton Coordinator. The opening game was very interesting to watch as the audience took a side and the score was tie for a lot of time when finally the Professor took a shot and finished the game.
Only few games were held on that day and from the next day involvement of participants increased by double and the game was smoothly performed. The resutls of the Badminton Tournament 2018 are listed below according to the respective categories.
Boys singles
Bishnu Pandey – Winner
Gyatabya Singh – First Runner Up
Nirmal K.C – Second Runner Up
Sakar Bhattarai – Second Runner Up
Girls Singles
Aasma Bhattarai – Winner
Eliza Sapkota – First runner up
Aanan Ghimire – Second runner up
Samita Rimal – Second runner up
Doubles
Gyatabya Singh & Bishnu Pandey – Winner
Nirmal K.C – Runner Up
Emerging Player:  Anup Nagarkoti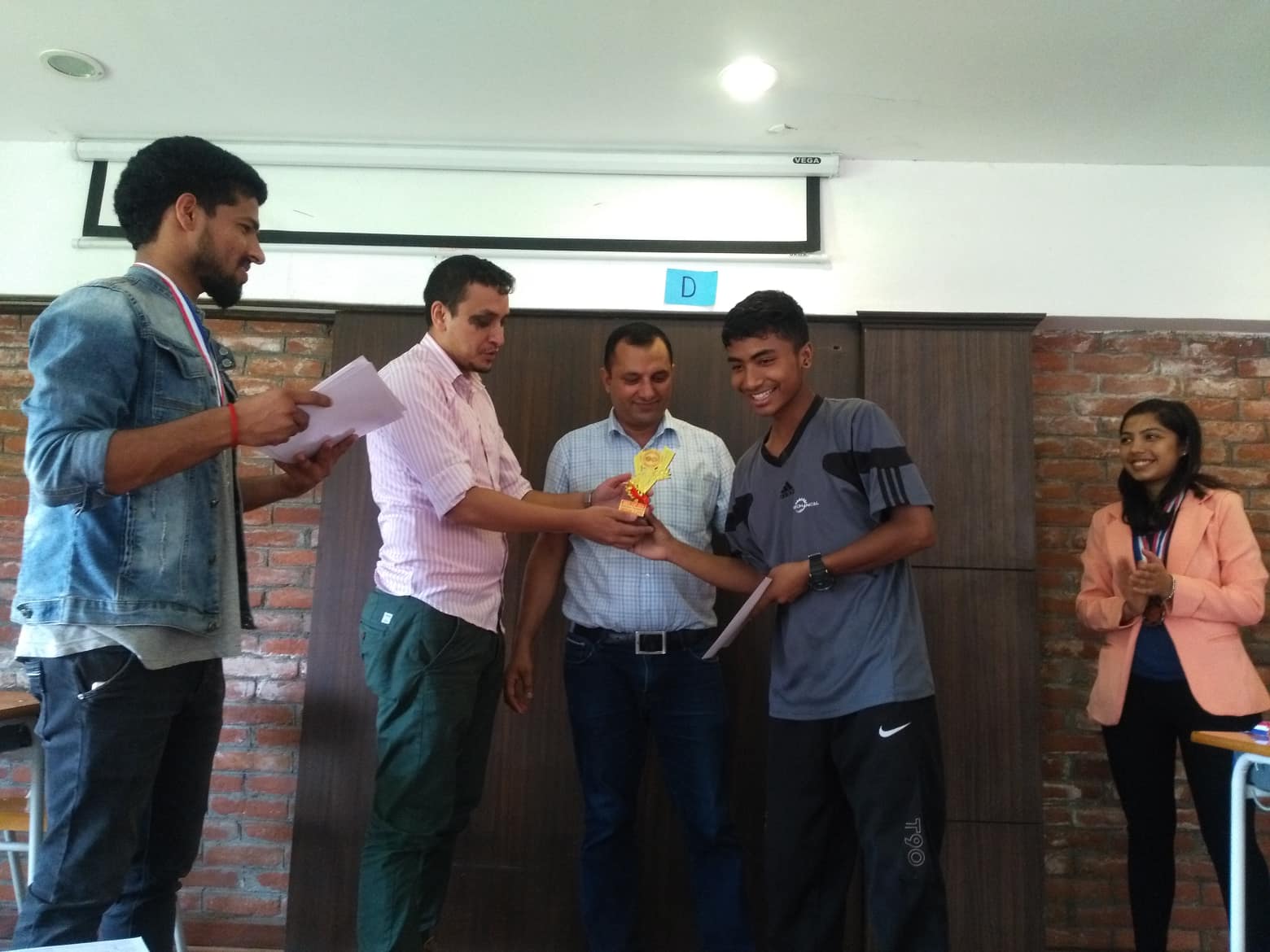 The number of participants in the tournament was about 50 and AMES would like to congratulate to the winners for their achievement and thank all the participants for their participation. AMES would also like to thank organizing coordinators of this tournament Mr. Ashutosh Parajuli and Mr. Gyatabya Singh whose priceless efforts made this tournament seemed to flow with ease. Participation of volunteers and their fruitful work was also clearly seen there. Finally the cup ended peacefully.