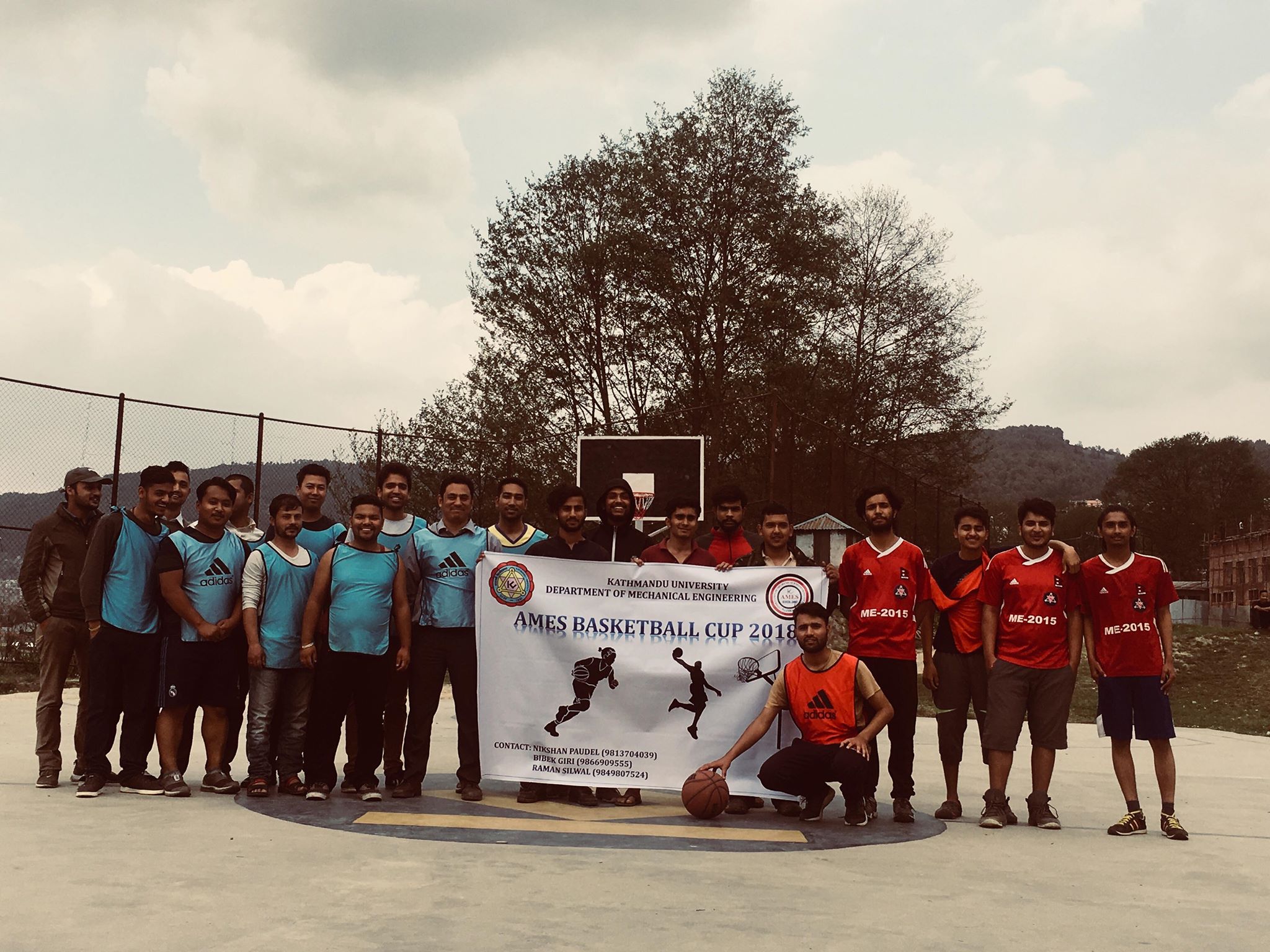 AMES Cup 2018, organized by Association of Mechanical Engineering Students (AMES) started with the Basketball Tournament on 11th April 2018, Wednesday. The inauguration of the Basketball Tournament was done with the first game between Teachers and Faculty Members vs Third Year students of Department of Mechanical Engineering, Kathmandu University.
The game was scheduled for 2:15 PM. So, the classes were canceled and all the teachers, faculties and students were seen in the basketball court to play/watch the interesting basketball match that was about to happen for the first time in the history of Kathmandu University. The match started with the great applause from the well numbered audiences from Department of Mechanical Engineering as well as from other neighboring departments.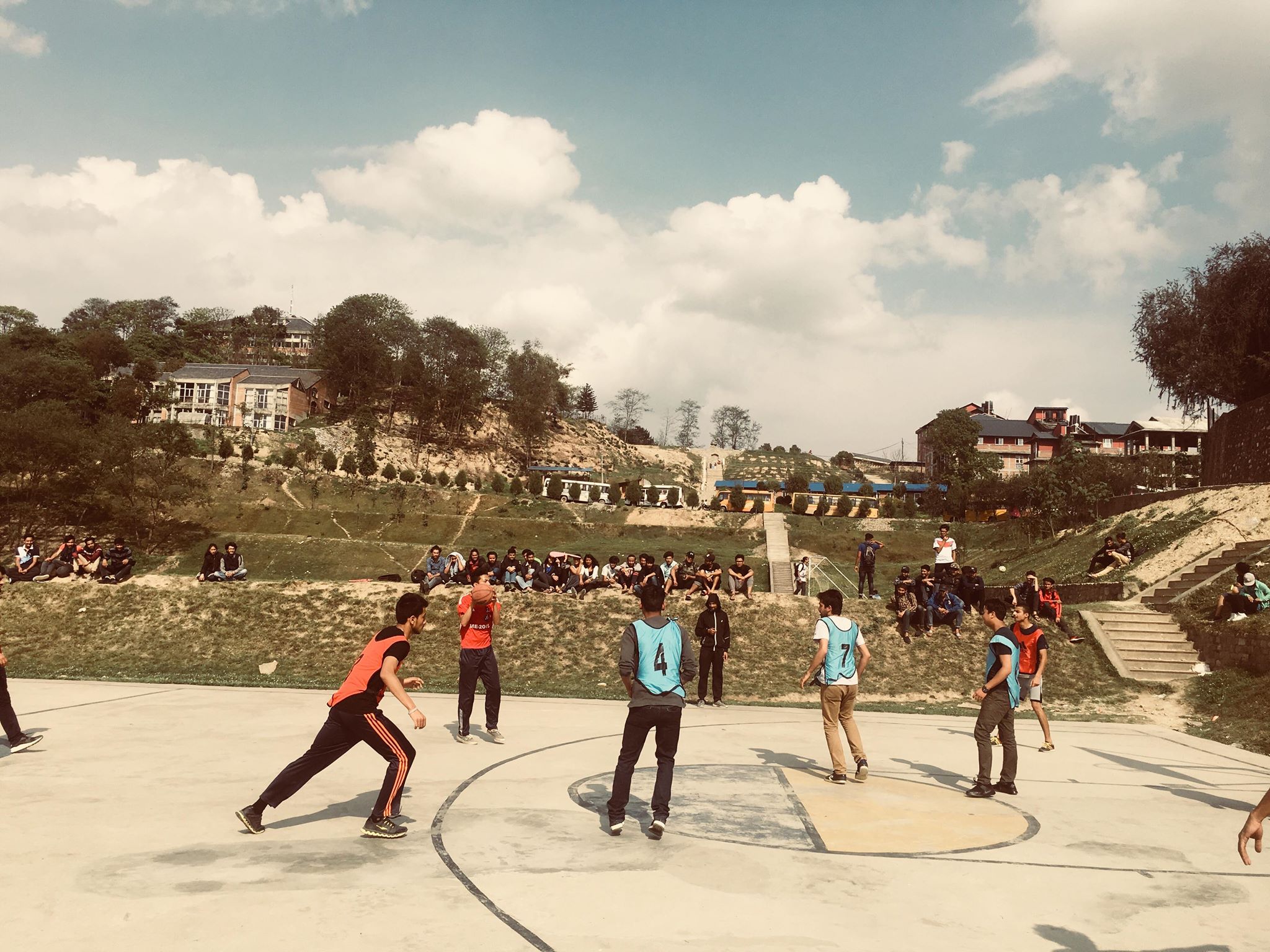 The match was for the interaction, entertainment and enjoyment between the teachers and students. So, the audiences did not get the vibe of the competition. The match went well and all the faculty members as well as the students were glad to be a part of this match.