AMES INDOOR CUP 2018: TABLE TENNIS TOURNAMENT was organized by Association of Mechanical Engineering Students (AMES) from 21st to 29th July 2018. This indoor cup was conducted in social hall which is the best venue in Kathmandu University for conducting indoor games. The indoor cup was scheduled for 4:00 PM to 5:30 PM.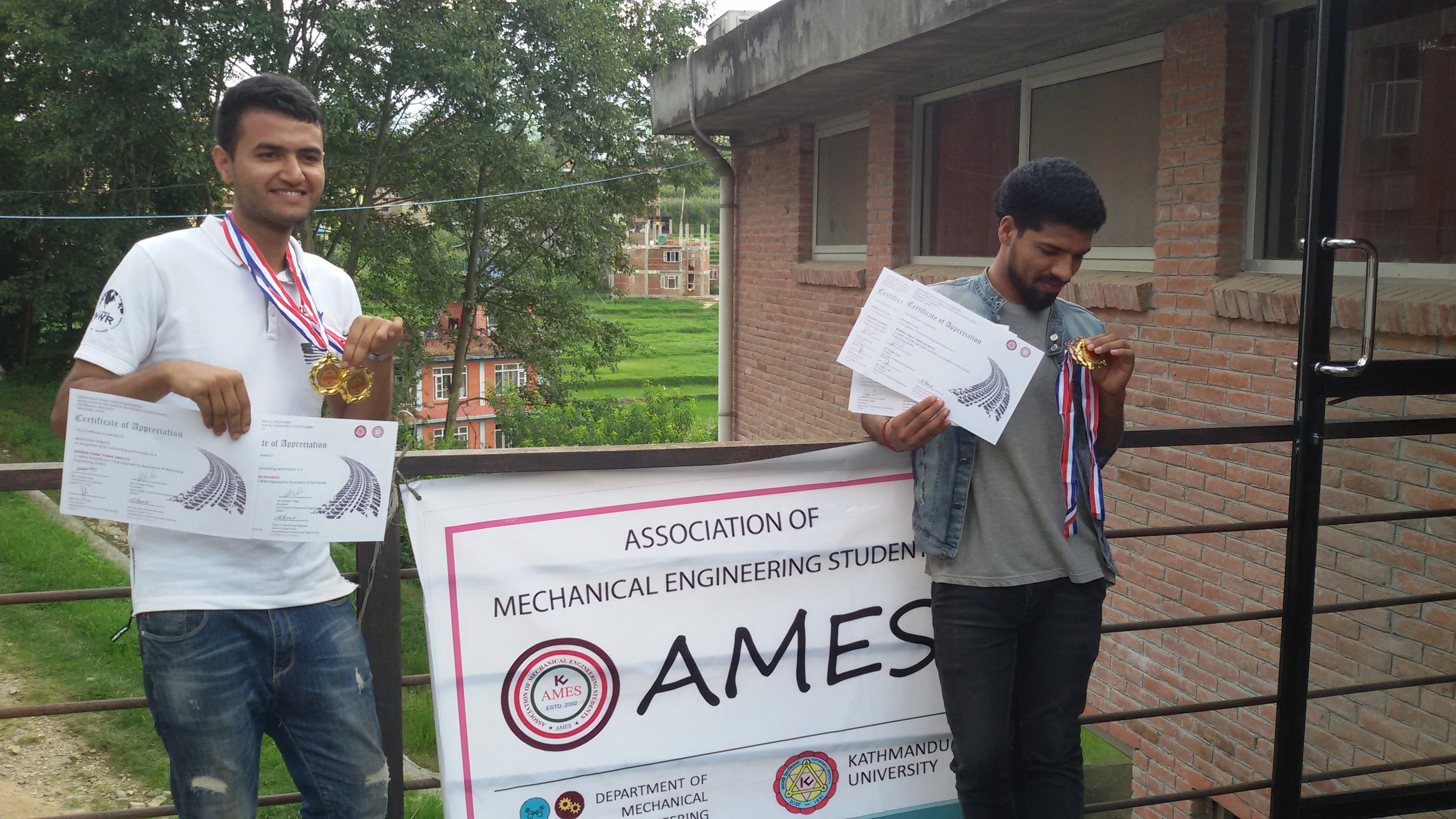 Prof. Dr. Hari Prasad Neopane, the head of the department initiated the cup with wonderful speech and Mr. Rajkumar Shrestha, a faculty member of Technical Training Centre (KUTTC) initiated the Table Tennis Tournament by playing the opening game of table tennis with students. Only few games were held on that day and from the next day involvement of participants increased by double and the game was smoothly performed.
TABLE TENNIS BOYS SINGLES RESULT:
Arjit Mani Dhakal – Winner
Biswash Gautam – First Runner Up
Nikshan Poudel – Second Runner Up
Prabesh Ojha – Third Runner Up
TABLE TENNIS BOYS DOUBLES RESULT:
Arjit Mani Dhakal & Prabesh Ojha – Winners
Nikshan Poudel & Anusheel Chapagain – Runner Ups
TABLE TENNIS GIRLS SINGLES RESULT:
Rejsha Khoteja – Winner
Eliza Sapkota – First Runner Up
Samita rimal – Second Runner Up
Aasma bhattarai – Second Runner Up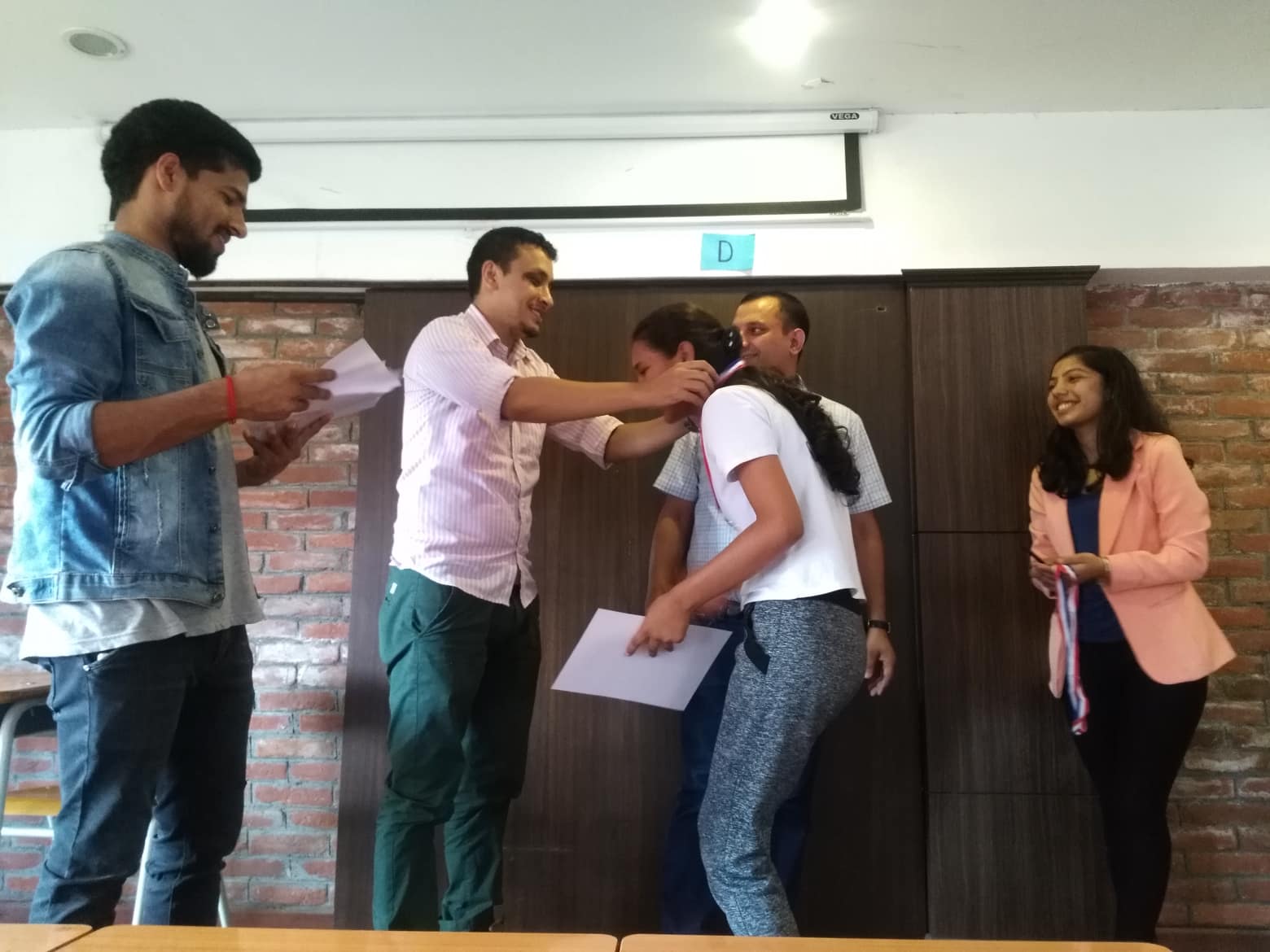 Emerging Player: Raunak Lal Shrestha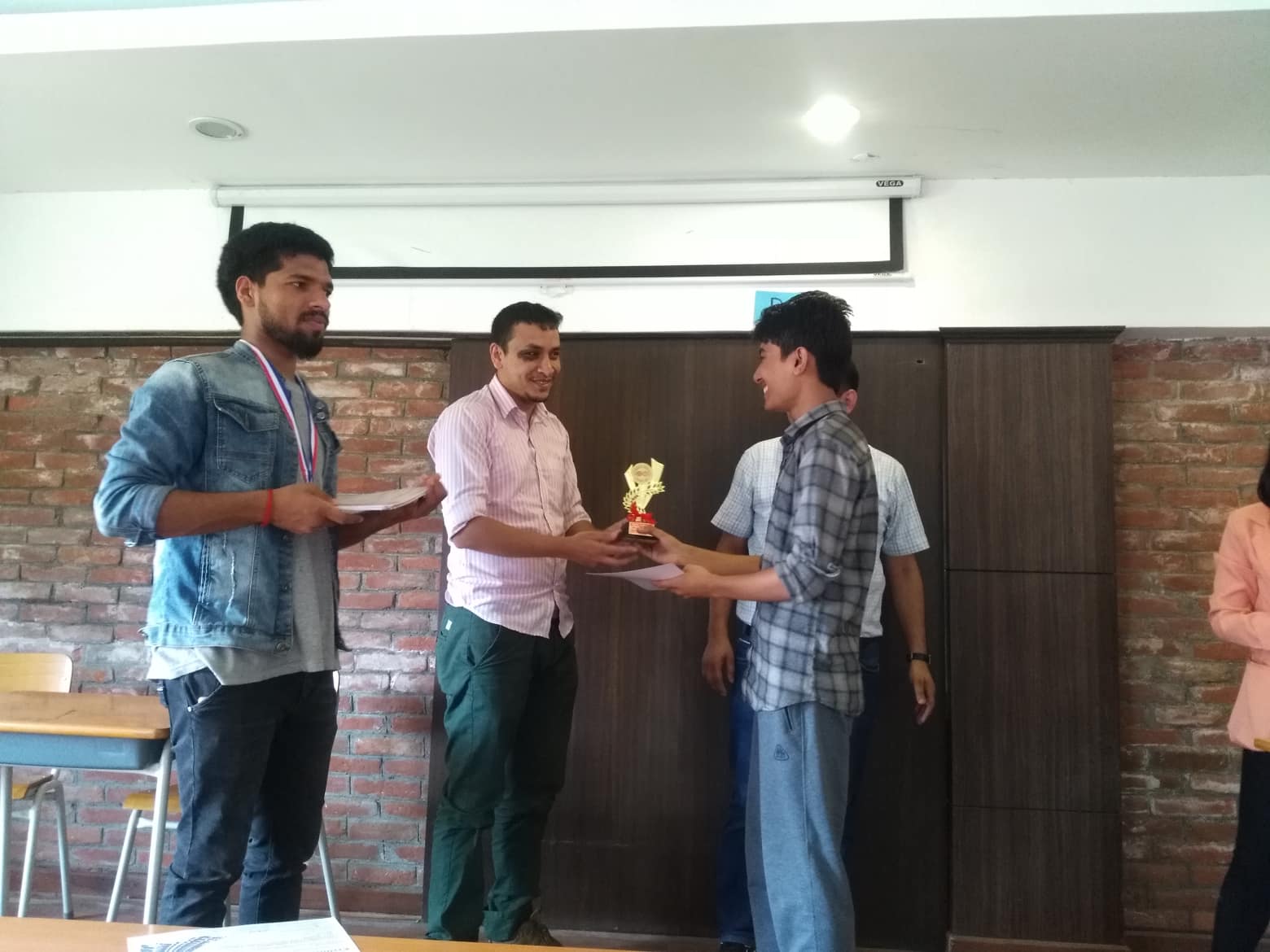 In the tournament where the number of participants were more than 25, the organizing coordinator of the program Mr. Nayan Acharya, Ms. Rejsha Khoteja and Mr. Biswash Gautam were seen actively managing the games of the tournament. Participation of volunteers and their fruitful work was also clearly seen there. Similarly, Mr. Prabesh Ojha, Indoor Coordinator was actively working on providing all the facilities, water and instruments needed to conduct the tournament. Finally the cup ended peacefully and AMES would like to thank participants, organizers and all the people who directly or indirectly helped to make the tournament a successful one.