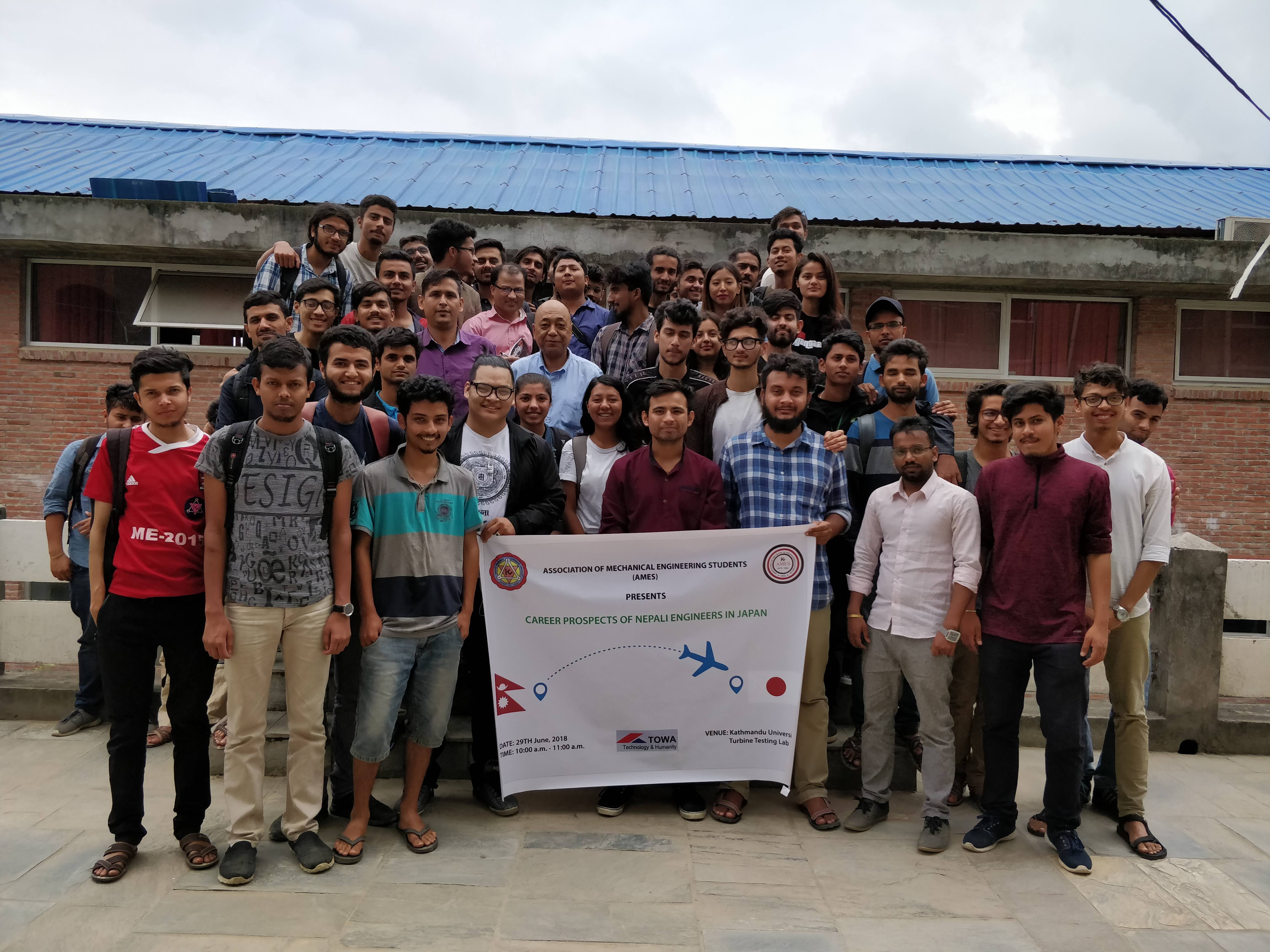 A Talk Program on Career Prospects of Nepali Engineers in Japan was conducted by Association of Mechanical Engineering Students (AMES) with the support of Towa Engineering Nepal on 29th June 2018, Friday. The program was a one hour talk program specially conducted for fourth year students who are in search of internship at the moment. The program was held in Turbine Testing Lab Hall.
The talk program was an hour full of interaction and knowledge flow. The participation of students was profound, so was the interaction between the spokesman and the students. The overall program seems to have enlightened a lot of students about 'Career in Japan' in the present context of Nepal. Several topics were covered such as, the process of applying, the cost, the future in Japan, etc. The information seems to have broadened the knowledge of students regarding this field as well.
The program was initiated by the wonderful speech by Mr. Pratik Raj Khadka thanking Towa Engineering Nepal and its representatives for traveling here for this wonderful program on behalf of AMES. Then, Ms. Nashla Shakya delivered a wonderful welcome speech where she mentioned the extraordinary works done by AMES in different fields. At the mean time, the chief guest of the program, Prof. Dr. Bivek Baral Sir arrived and was welcomed with a big round of applause. Most of the students knew Prof. Dr. Bivek Baral Sir has traveled a lot of countries and has been to Japan too. However, when Prof. Dr. Baral sir talked with the representative of Towa Engineering Nepal from Japan in Japanese language fluently, all the students got shocked and was a matter of pride for students.
Now, Mr. Keshav Nepal, one of the representatives from Towa Engineering Nepal was invited for the presentation. The presentation was shared by all the three representatives: two of them Nepali and one Japanese was a wonderful session. The students were grateful to interact with them and surely got a lot of knowledge. After the presentation, Prof. Dr. Bibek Baral and Mr. Rishabh Thapa, the president of AMES were invited to provide the token of love along with Aviyantaa'16 magazine from AMES and DoME to Towa Engineering Nepal.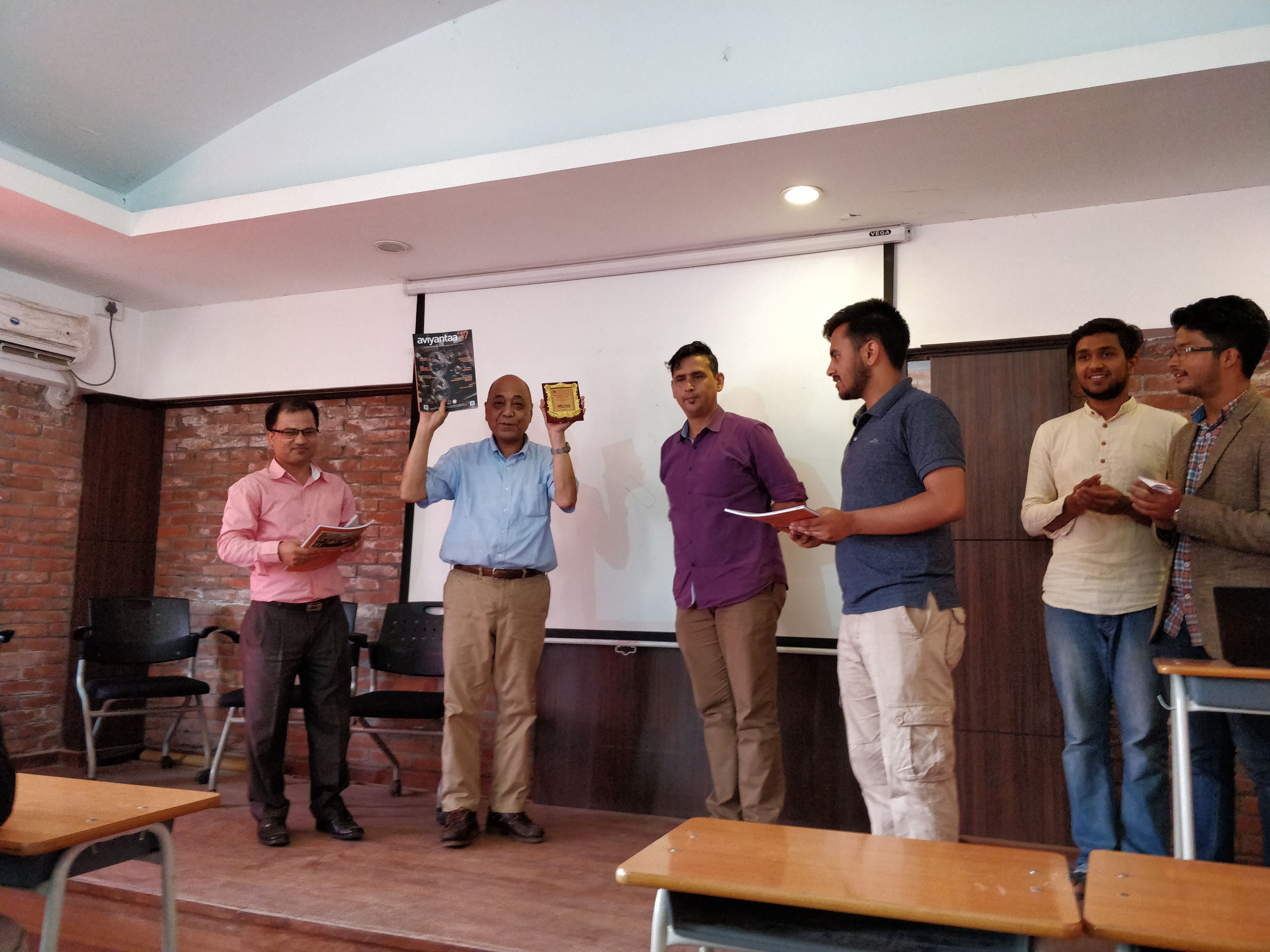 Students from first year to fourth year participated the program and were very actively asking their confusions. The total number of participants exceeded 100 which was a lot more than expected. So, the program was a big success. Students have requested to conduct such programs every year and of different countries if possilbe. Thanks to Pratik Raj Khadka whose efforts made this program successful. AMES would also like to thank Towa Engineering Nepal for this interactive presentation. And at last but not the least, AMES would like to thank all the students who participated in the program.