"Workshop on PTC Creo" was organized by Association of Mechanical Engineering Students (AMES) from 8th to 12th of July 2018. The event was organized as a pre-event of Aviyantaa-18′, an annual event organized by AMES. The workshop focused on introduction of Creo parametric software to mechanical engineering students and using its parametric features to design in detail.
The training was conducted in Turbine Testing Lab Auditorium which was an appropriate venue for conducting the event due to its infrastructures like projector, AC and wide room with capacity of 70 participants and easily reachable location for both trainees and trainers. The training was scheduled for 4:15 to 6:00 PM. The training was planned for 15 participants and 20 students registered, but around 10 students participated the training.
Mr. Prabin Dhakal, Vice President of AMES initiated the event with wonderful speech welcoming the participants in the workshop. He also provided the introduction of AMES and invited every participant in the annual event organized by AMES named Aviyantaa'18. He also gave them idea about other events that are about to be organized by AMES in coming days.
The training was conducted for five days. The training mainly focused on familiarizing the trainees with the relatively new concept of parametric designing. The first couple of days focused on learning the basic features of Creo parametric such as different tabs and basic parametric relations. The remaining days focused on the trainees becoming comfortable with using these features to design various mechanical designs as well as assembly and kinematic analysis.
The first day of the training was initiated by Mr. Shrayas Pradhan, the coordinator and trainer for Creo workshop, by introducing the meaning of parametric designing and its useful applications in rapid designing while familiarizing with its layouts and tools. The second day started with Mr. Abhishek Subedi, introducing the trainees on making a shaft using common features like extrude, sketch, chamfering etc., followed by Mr. Rasbin Sharma and Mr. Shrayas Pradhan introducing the basics of making a screw using helical sweep. The third day included an exercise on making a gear followed by Mr. Sanjip Pokharel demonstrating use of advanced tools to design a piston. The designing on piston was continued till the fourth day. On the final day, Mr. Ajay Prabin demonstrated the use of the CAD software for advanced kinematic analysis as well as the assembly of two or more parts to for a mechanism. Ms. Nashla Shakya was also the trainer of the workshop.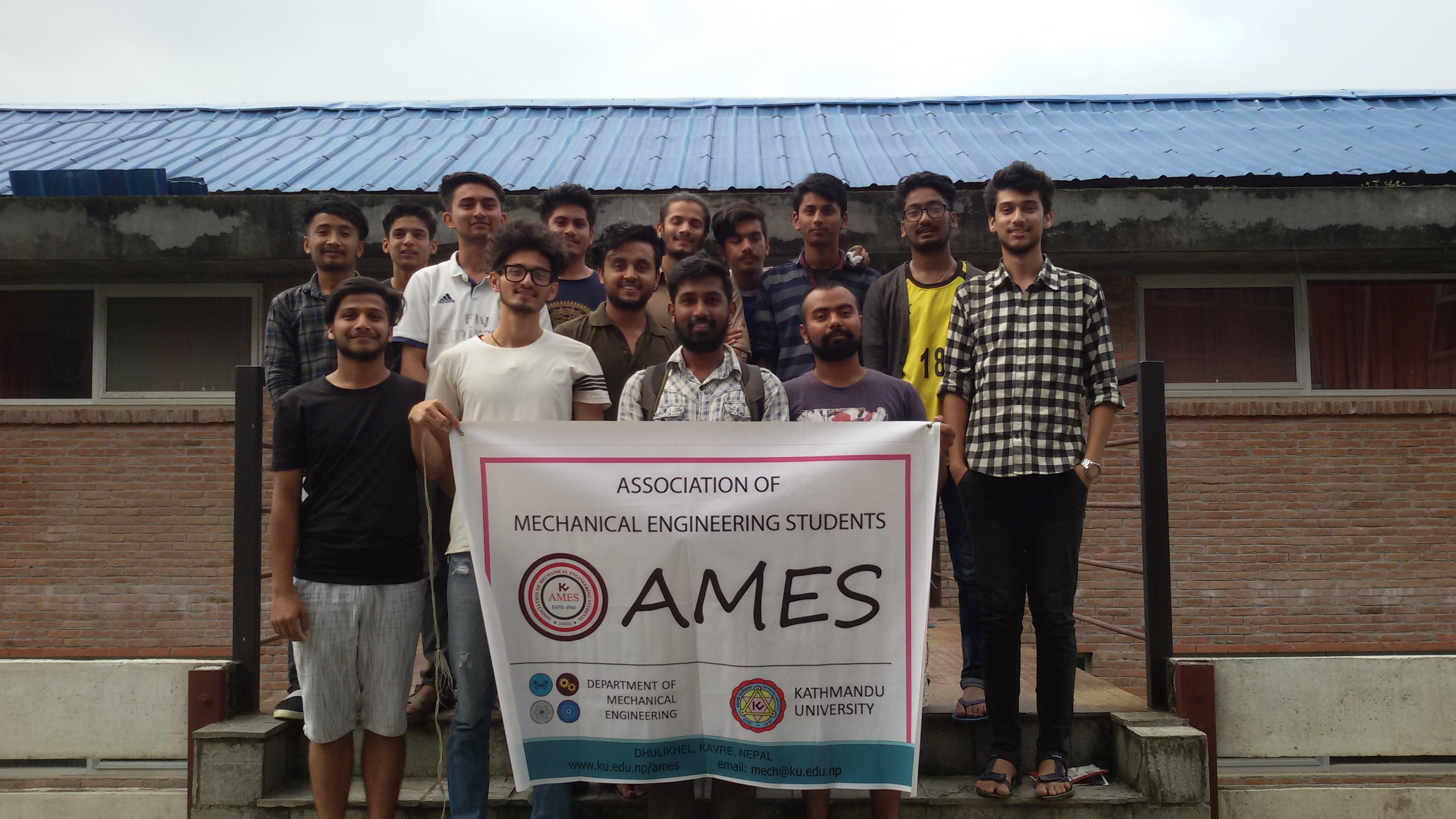 A total of 10 participants participated in the workshop. This allowed the trainers to give special attention to every minor problem experienced by the trainees, thus increasing the effectiveness of the workshop in knowledge dissemination. The workshop saw active enthusiasm of the participants in learning about the software and at the conclusion were more confident in using Creo Parametric. Thus, Workshop on PTC Creo has been a successful pre-event of Aviyantaa'18.